Back to Homepage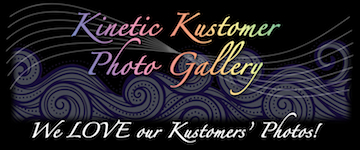 Back to Homepage


A custom Cornucopia/directional sculpture "Carrot On" at our local Co-op (they LOVE our sculptures!)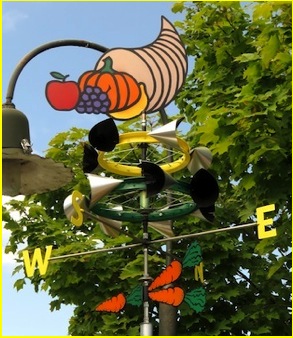 What a setting for our wind sculptures, MiniRainbow and Illusion!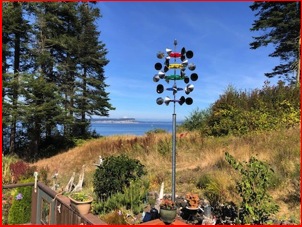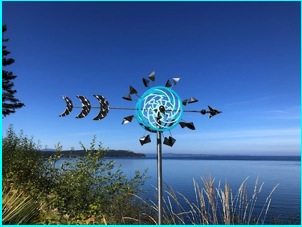 Our Marrowstone looks great on a deck, yes?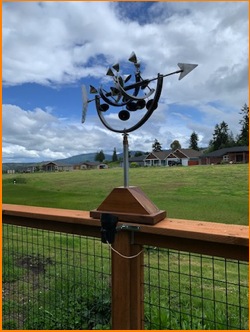 Cool Venusian in Georgia!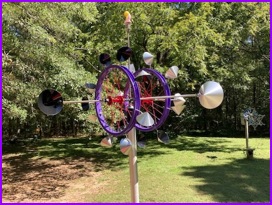 What a lovely garden for the 4-Wheel Drive!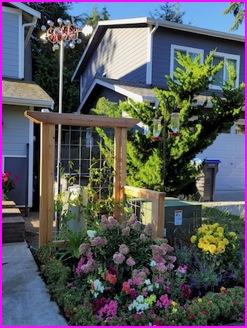 Happy frog on a Marrowstone pointer!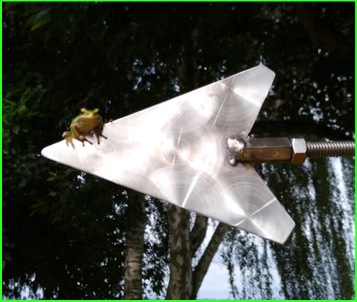 Multiple wind sculptures in such a beautiful place!
A red Venusian: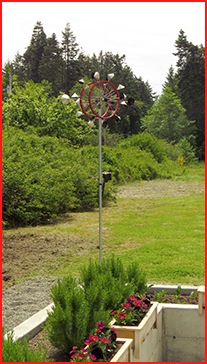 Wheel in the Sky: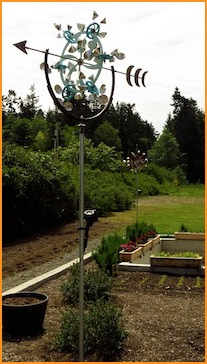 Marrowstone 001!

Wheel in the Sky... so happy at her new home with local kustomers!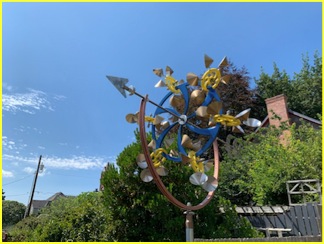 Such a beautiful garden for their new Marrowstone!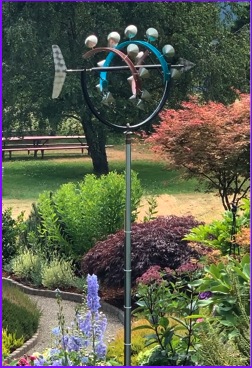 What a happy home for their HyperDrive!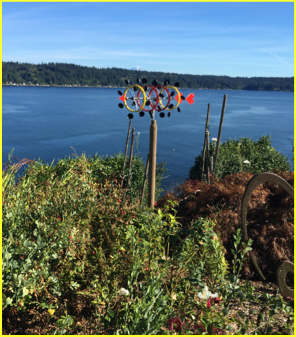 Local kustomers started their own wind toy farm - gorgeous!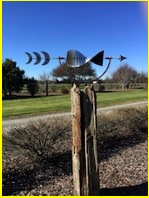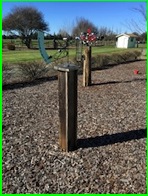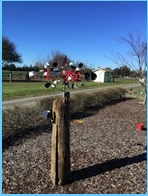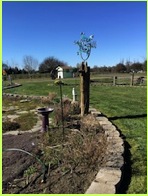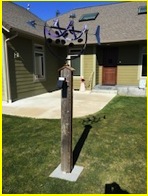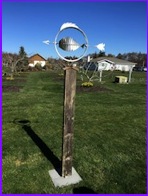 Half Moon Spiral Wind Vane graces the entrance driveway to home of local kustomers!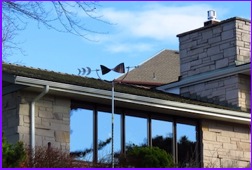 Another Half Moon Spiral Wind Vane graces a waterway in Florida!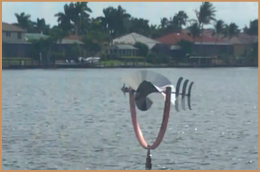 Kustomers on the gorgeous coast, a perfect spot for our fabulous wind toys!
Sunny Skies and Breezy Bird Buffet look right at home...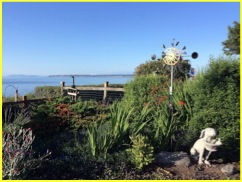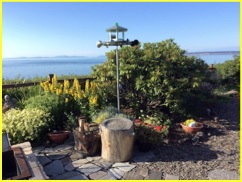 Some local kustomers... they love their new red Venusian!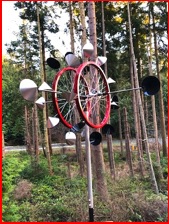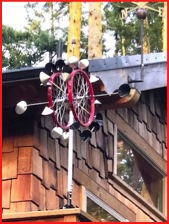 Local friends displaying their new RainVane!! (we have since added a snow gauge)


Local kouple building their own wind toy farm!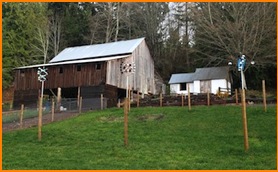 "Daisy" as they call our 4-Wheel Drive in Pennsylvania!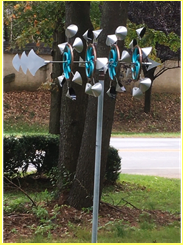 Local Kustomers with 4-Wheel Drive and a gorgeous Saturnian!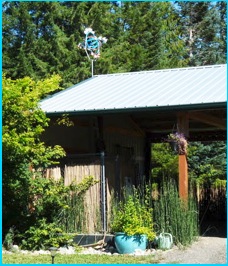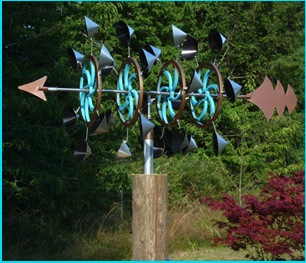 A Kustomer's installation of our Round'N Round on his deck: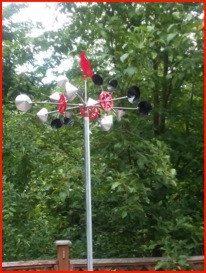 Beautiful display in Colorado of a Wave Form, Rainbow and Venusian: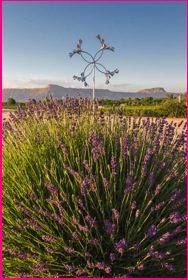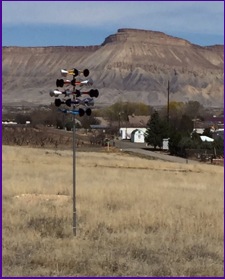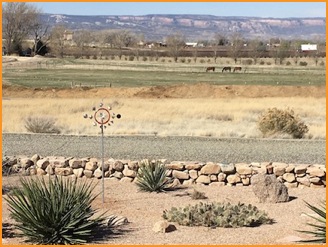 Kustomers with a Spiral, Venusian and Double Helix: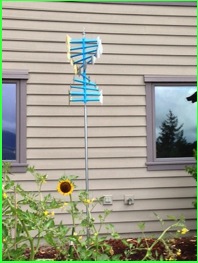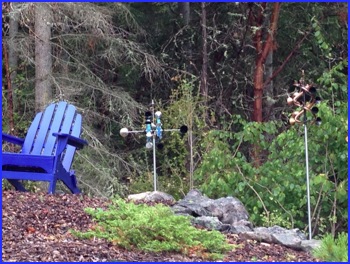 Local Kustomers with a 4-Wheel Drive: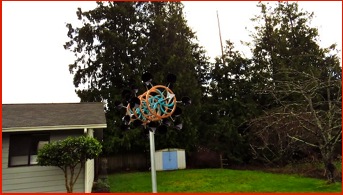 Elegant water view of a Spiral Wind Vane in Oregon: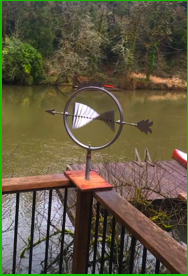 A Venusian and Rainbow in a lovely garden on the coast in Washington: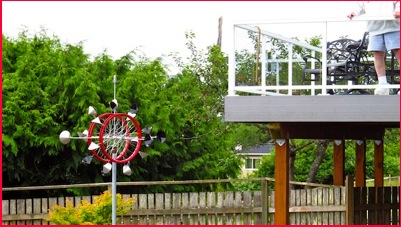 A MiniRainbow flying in North Carolina, and they combined a Round 'N Round with a MiniRainbow!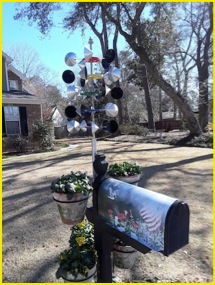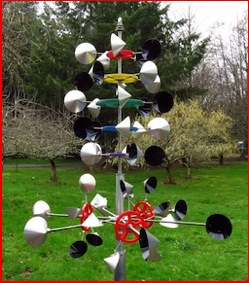 Our 4-Wheel Drive flying high with some very happy Kustomers!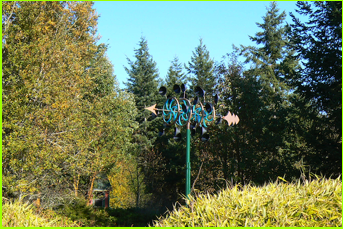 ------------------------------------------------------------------------------------

Our garden visitors...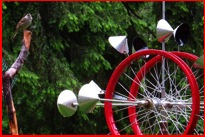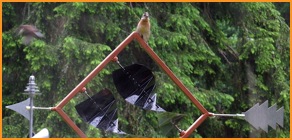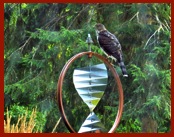 Working at fabricating... using recycled materials with many of our tools running on solar power! Plus we use all stainless steel parts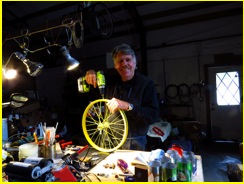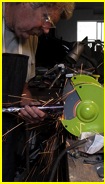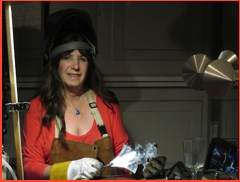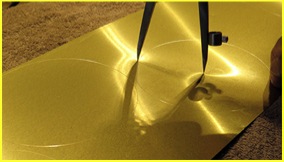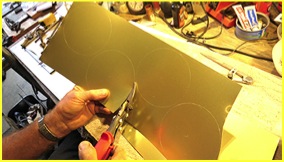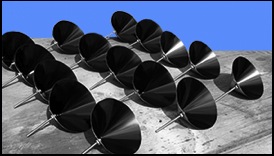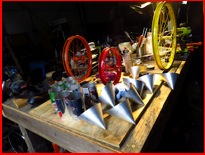 We use aluminum flashing to make the cups that catch the wind, recycled bicycle wheels & marine-grade plywood


All parts are custom fabricated, which means everything is designed, sourced,
welded and tested by the factory (that's us!)

❋ ❋ ❋ ❋
We installed a "Venusian" and a "Saturnian"
on top of 2 greenhouses at our local
Chimacum Corner Market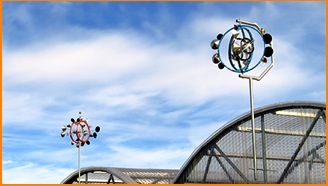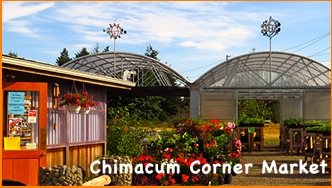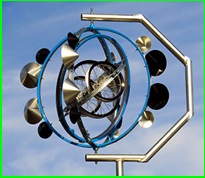 At our local food co-op, they now have our "Rainbow", "SeaBird", Venusian & Spiral Helix 2. They love our wind toys because the movements and designs are so interesting and unique!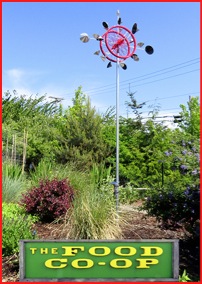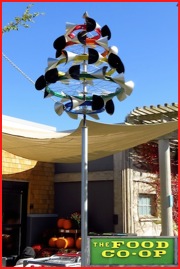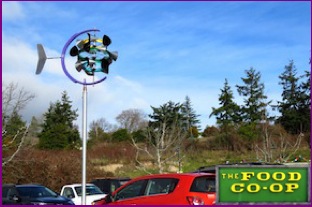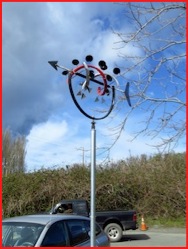 Wind toys with solar lights... Truly magical!!!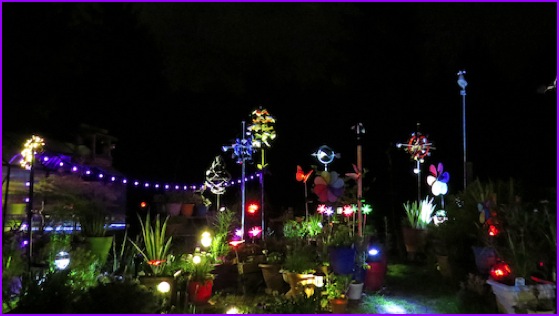 ❤ ❤ ❤ ❤ ❤ ❤